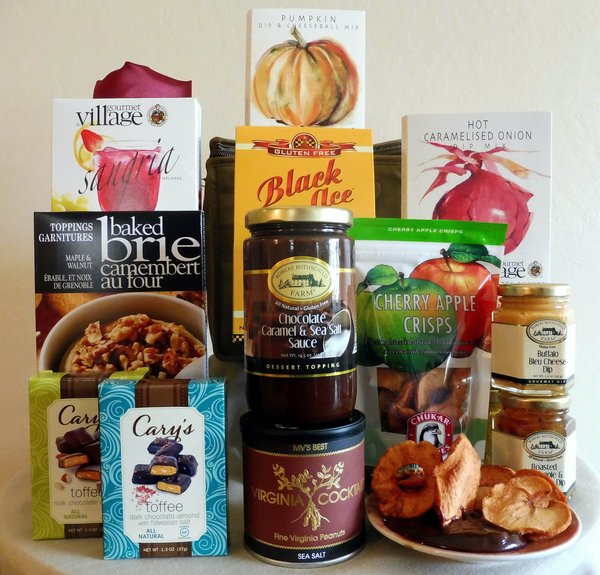 Gluten Free Tote
Gluten free is now fun, festive and delicious, too! Tantalize your taste buds with our assortment of gourmet dips and toppings, candies, fruits and nuts. Great for the whole family!
Insulated gift tote, a fabric wine bag, an enclosure card and serving suggestions are included with each gift!
**Any substitutions will be of equal or greater value.